Linndhu House is a large and beautifully renovated Edwardian country house near Tobermory on the Isle of Mull set in 27 acres of private grounds.
We offer exclusive Guest House accommodation with 5 rooms all ensuite.
Prices from £175 per night. Delicious home cooked breakfast included. Minimum stay two nights.
Terms and conditions apply.
Linndhu House Tobermory
Built in the early 1900s, Linndhu House contains many original and elegant features of the period. Lovingly restored and brought up to modern and comfortable standards our bed and breakfast provides discerning guests with a truly magical base from which to explore and enjoy the delights of Mull.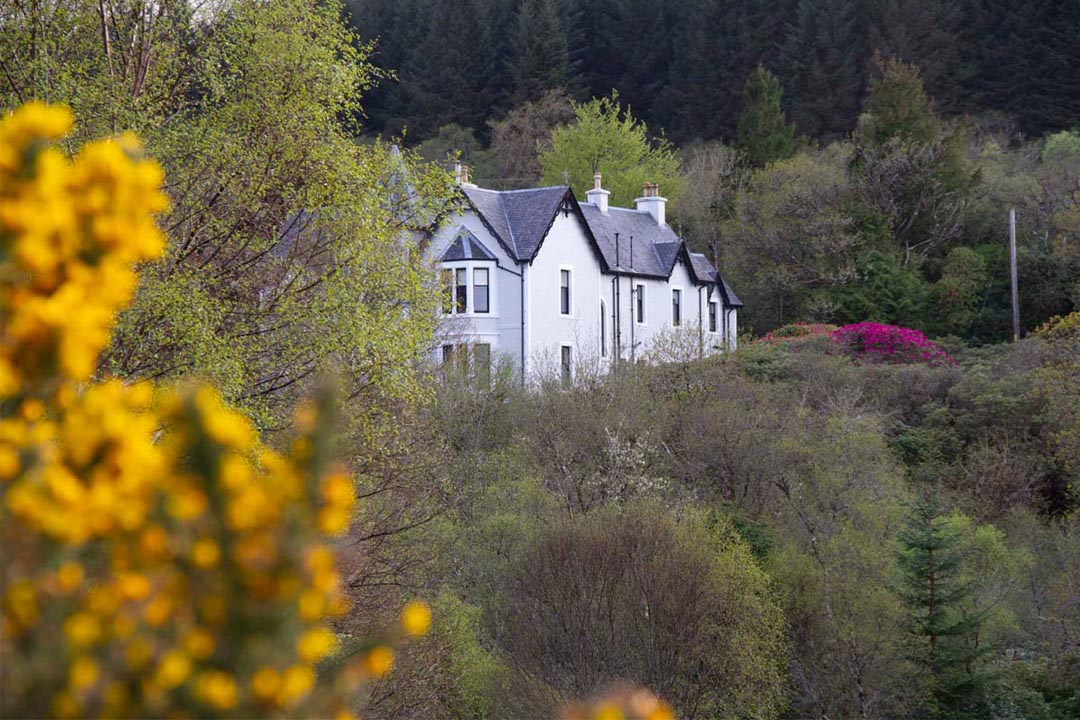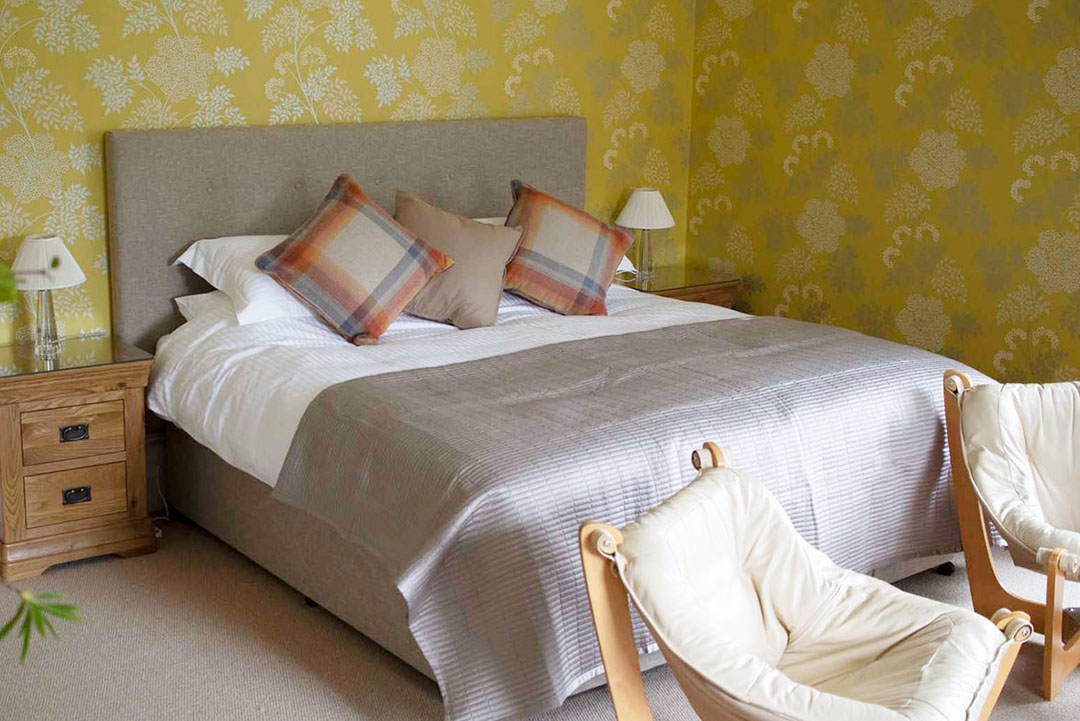 Accommodation
Each bedroom has been designed with comfort and relaxation in mind. The public rooms have been sympathetically furnished in keeping with the Edwardian Style, and we hope our guests will experience a genuine taste of relaxed country living.
Alternatively please consider our family owned self catering options StayLinndhu.
Latest Special Offers
New Winter rates available 1st Nov to 28th March
Rooms from £150 including breakfast
Guest Reviews
Ian Spreadbury
26 May 2023
We stayed for two nights at Linndhu House which is a beautifully restored Edwardian guesthouse just outside Tobermory Everything was excellent including the standard of the room and bathroom and breakfast. The hosts were friendly and welcoming and the room rate very reasonable- Thank you!
Raeleen Harrison
22 August 2022
Beautiful accommodation We enjoyed 3 nights in this luxury accommodation that has been beautifully restored by the now owners Allison and Nick Every detail for a 5 star stay has been thought through And Allison and Nick are a fantastic team with the cuisine Our breakfast was stunning Quality local produce served perfectly Have the homemade granola or try the Smoked trout Truly a great memory and experience Thank you 😊
Julian Martin
14 August 2022
Lovely guest house, with excellent spacious rooms, lovely ensuite. Tastefully decorated and a good breakfast which set you up for a day's adventure. Would we return - certainly.
Fantastic hosts with perfect attention to detail. Great setting in all a very enjoyable stay
Jeremy Sutcliffe
30 May 2022
After the rigours of the West Highland Way there could be no better place than Linndhu House to relax, read and use as a base to explore Mull. Charming hosts, fabulous home cooking and tastefully appointed spacious rooms. Highly recommended!
Katie Mellers
27 May 2022
All you could want to make your stay perfect. Set in it's own grounds with lovely views and wildlife visitors. Everything was spotlessly clean. Breakfast was a real treat especially the homemade granola. Alison & Nick could not have been more welcoming and helpful. They made our stay very special with suggestions and places to explore. Little details like changing the duvet to a Summer weight when we told them we had been too warm make you feel that you are their friends not just guests. The weather wasn't quite as friendly and a lack of the otters we had hoped to see made another visit to Mull a definite return for next year and without doubt it will be at Linndhu House.
We spent a fantastic four nights at Linndhu House. It's very close to Tobermory, and is in very pretty and peaceful grounds. Our room was large and luxurious and breakfast was delicious. We recommend it very highly.
Nestled in acres of private estate, Linndhu House stands proudly looking over the Sound of Mull and mountains beyond. It is a beautifully restored Georgian home lovingly tended by owners Allison and Nick. Quite frankly this is the best place to stay on the Isle of Mull. It is two short miles from Tobermory, where you have lots of amenities and it's ideally situated near to all main routes across this vast and stunning Island. The rooms are huge, luxurious, tastefully appointed and spotlessly clean. We stayed 8 nights in the Allan Room, which is in reality a suite with double aspect views to die for. I would encourage you to stay longer than a couple of nights to ensure you get the best out of the Island, but also to enjoy the company of Nick and Allison, two of the warmest, most friendly guest house hosts I have met. They cooked us a delicious meal on arrival after a long road journey and provided top tips on some of the hidden gems of the island which helped us fill an amazing week of happy memories. Top tip with Linndhu is to book direct as you get the best prices and can deal directly with your hosts for any specific requests.